Brain tumour charity raises over £15,000 after children climb UK's tallest mountain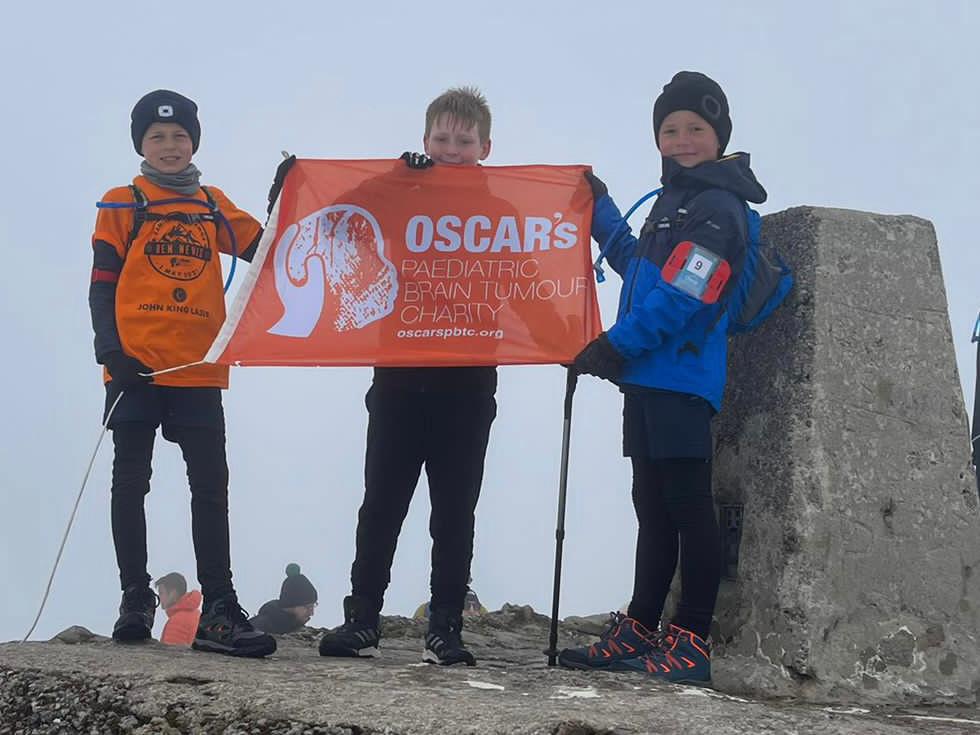 CamperKing's chosen charity, OSCAR's Paediatric Brain Tumour Charity has raised over £15,000 after 40 people, including 12 children and the CamperKing team, climbed the UK's tallest mountain, Ben Nevis on Sunday 1st May.
The challenge saw the group take the pony track up the mountain from the Glen Nevis Hostel, which was a 17km walk up and down ascending to 1,345 metres at the summit.
Take a look at the charity's Ben Nevis climb video below, created by CamperKing's in-house media team.
After ascending and descending the mountain over the course of 8 hours, the charity raised more than £8,000 on the day itself and the fundraising has dramatically continued to increase ever since, with donations continuing to grow every hour.
Over 40 people reached the summit, of which 12 were children aged between 5-15 years old. Five-year-old Riley was the youngest participant, managing to successfully complete the climb in under 8 hours alongside Oscar's brother Lucas Hughes, aged 12.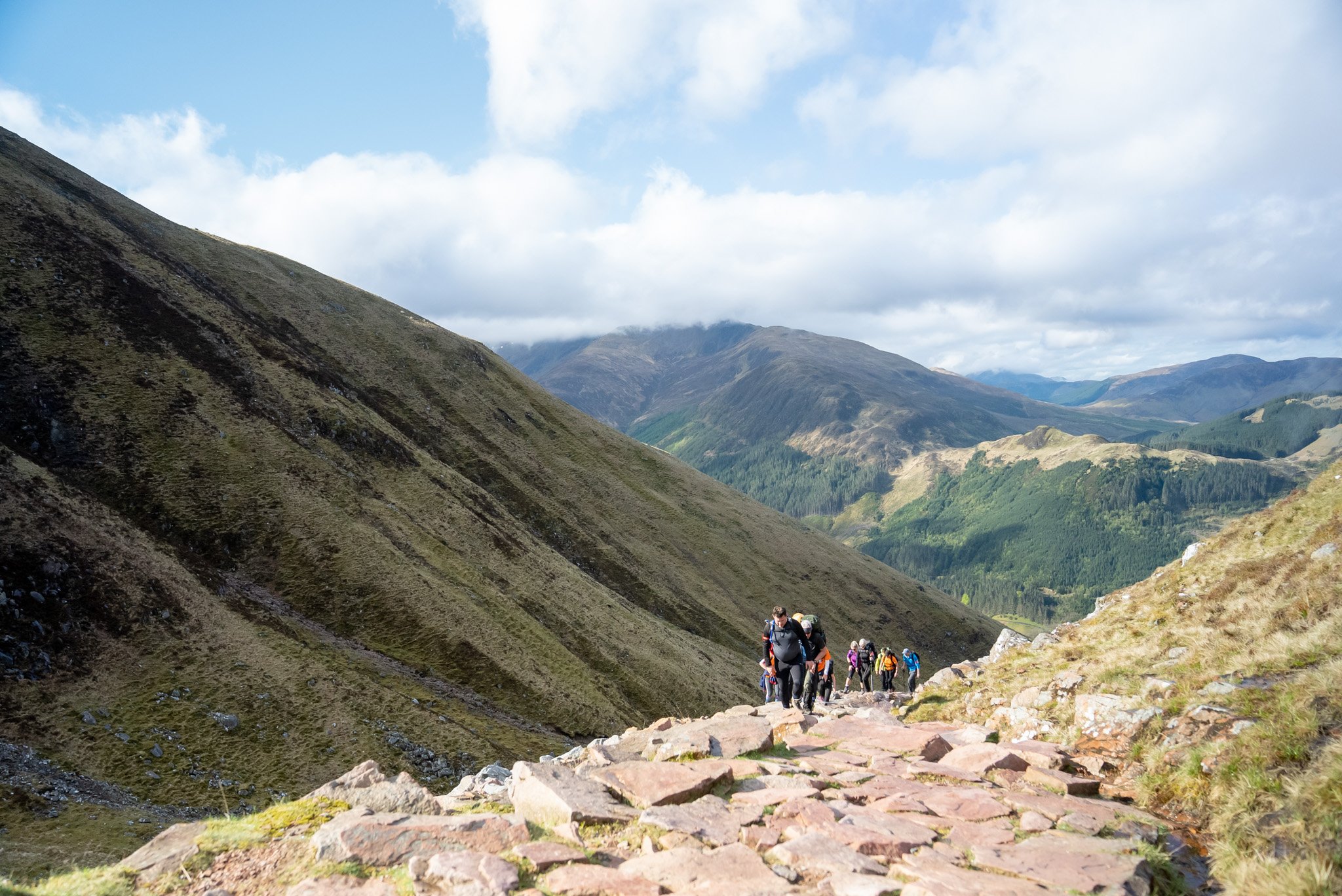 OSCAR's (Ongoing Support, Care Awareness and Research into) Paediatric Brain Tumour Charity was formed in November 2014 by Ian and Marie Hughes, the parents of Oscar Hughes, a 9-year-old boy who died of a Medulloblastoma (a brain tumour) in May 2014. This was followed by Ian's untimely death, aged 49, in January 2020 and another son, Milo (aged 5) in May 2021, both from the same condition.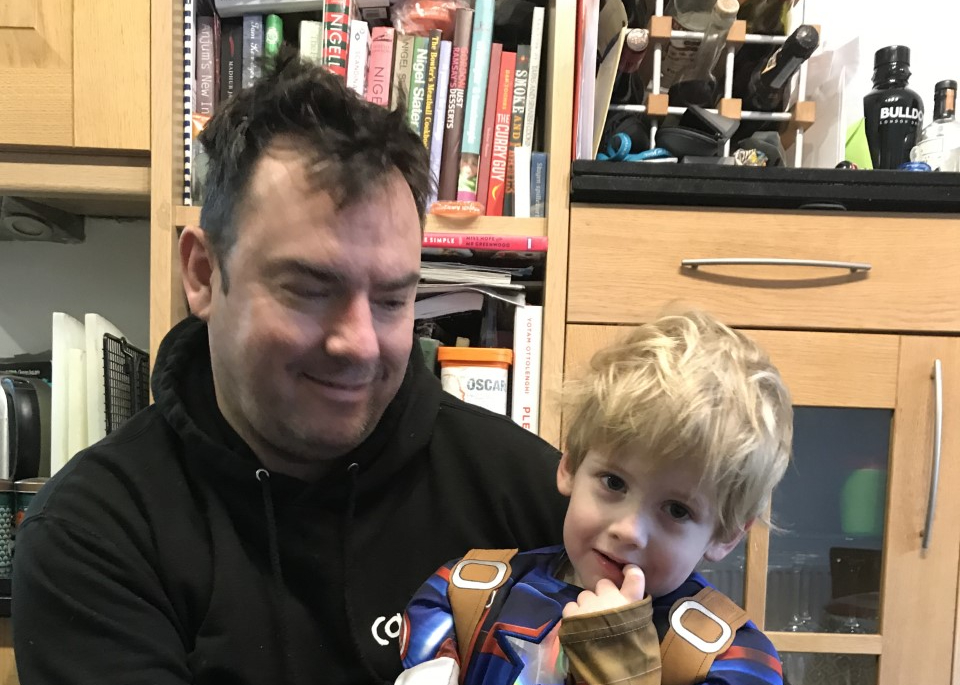 The charity aims to fund critical research into paediatric brain tumours with the hope to find a cure and less devastating treatments and works closely with other charities in the same arena.
Marie said: "It was the toughest challenge I've ever done – every step was hard. The whole day was so emotional. We walked for Ian, Oscar and Milo knowing how much they would all have loved it. Milo would have made us all laugh and distracted us from the constant walking over the rocks. Oscar would have run ahead of us and would definitely have been first to the top. And Ian would have had the best day with all his friends enjoying being in the mountains. We're so grateful for all the support we've had – it means so much to Lucas, Sebastian and I."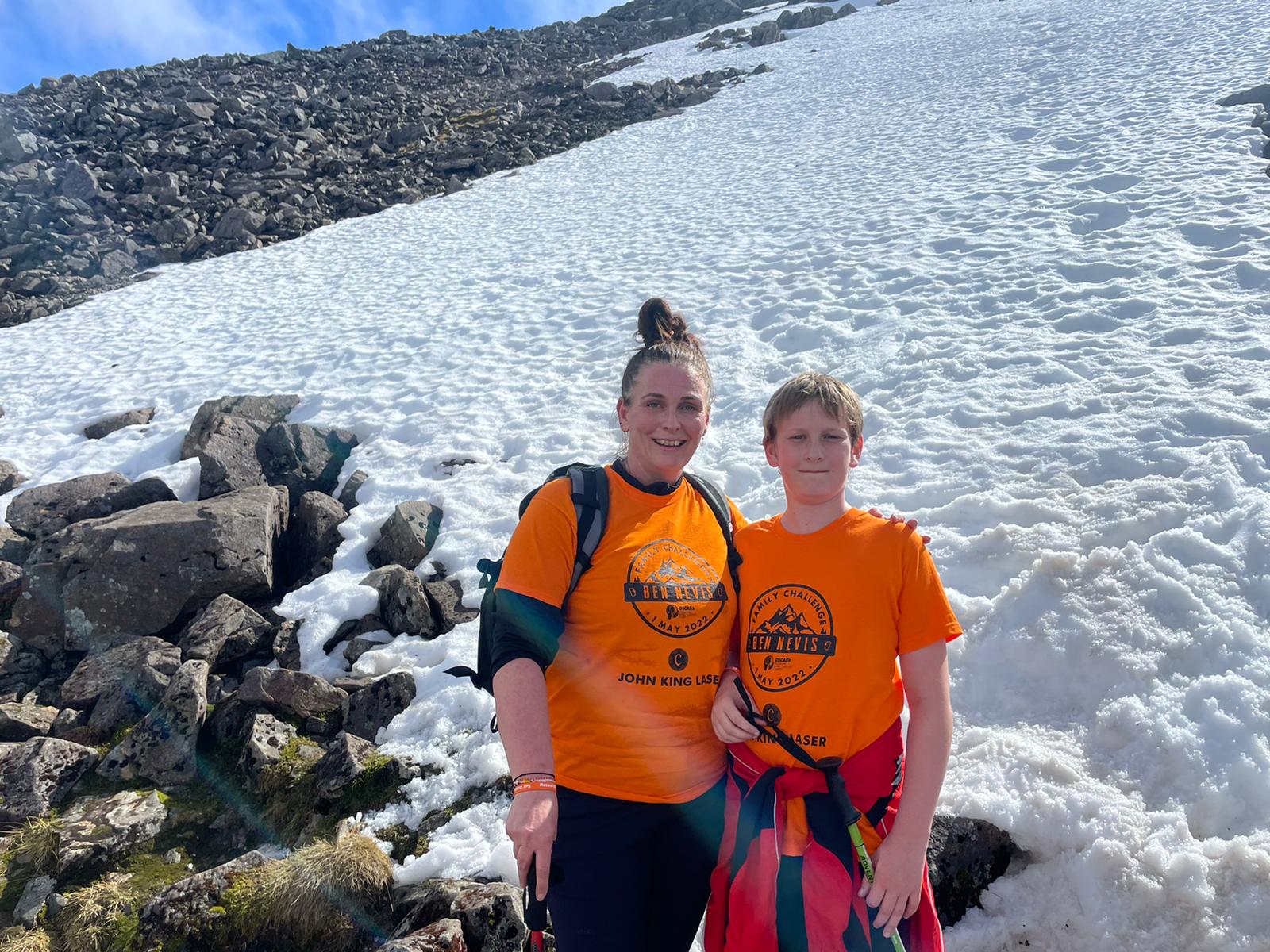 Phil Martinez, OSCAR's Charity Manager added: "I have immense pride for everyone involved. It has been a difficult journey for the charity over the past few years following Ian and Milo's deaths and this event, with the difficult journey that it gave each climber, feels like a huge step forward as we try to develop and grow towards something very special. We have received so much support up and down the country and are indebted to everyone who has cheered us on. The money raised will go towards projects we are developing to help make life easier for children with brain tumours and their families and any awareness of this terrible, easily-misdiagnosed disease and its underfunding is also essential. We hope to see some of you on our next May Day Bank Holiday Family Challenge as we take on the Yorkshire Three Peaks - cumulatively longer and higher than Ben Nevis!"
As donations continue to grow, at CamperKing we're aiming to smash our fundraising target. You can donate toward our Ben Nevis climb fundraiser by visiting our Just Giving page.