Couple ditch Maldives plans and hire a campervan to celebrate 25 years of marriage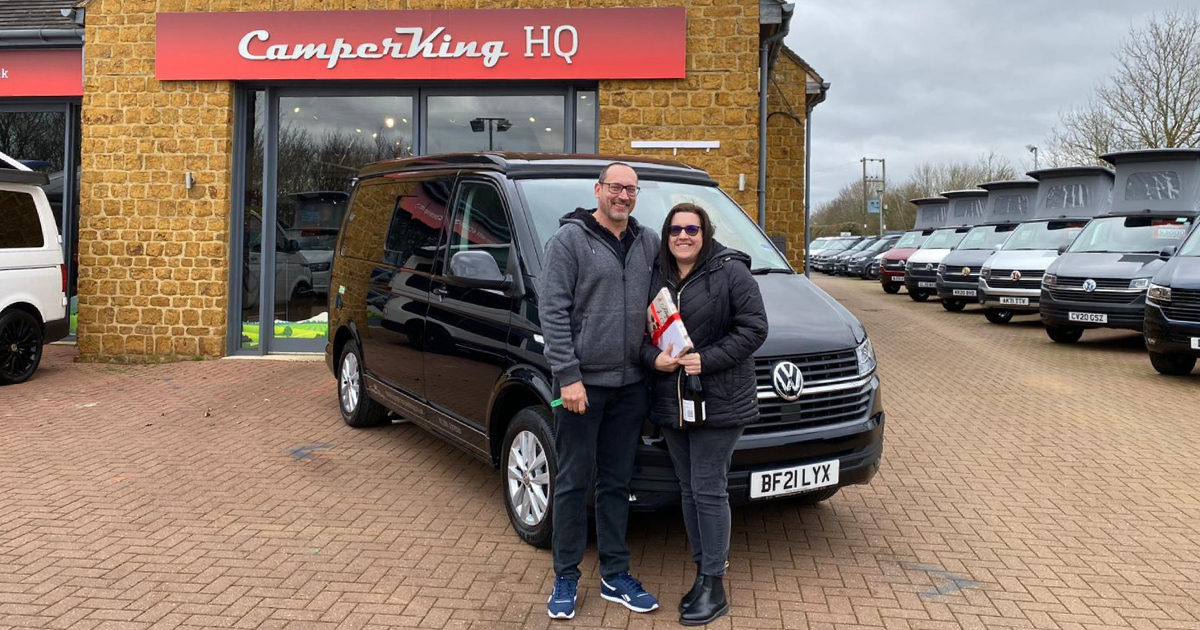 With a planned trip to the Maldives called off due to Covid concerns, Donna and Chris Warwick were determined not to have their 25th wedding anniversary plans foiled, so they hired a campervan from CamperKing instead.
Collecting their rental campervan on Saturday 5th March, Donna and Chris began another dream journey to Scotland to drive the approximate route of the North Coast 500 from Inverness, after touring England's northern counties a little beforehand.
We helped them celebrate by waving them off from our Warmington HQ with a box of chocolates and a bottle of Prosecco.
Find out what the happy couple had to say about their experience so far and the elusive key to a long and happy marriage.
Why did you hire a campervan?
"As it's our 25th anniversary this year, we were going to do something special. We were planning on visiting The Maldives, but due to Covid decided to do the NC500 instead!"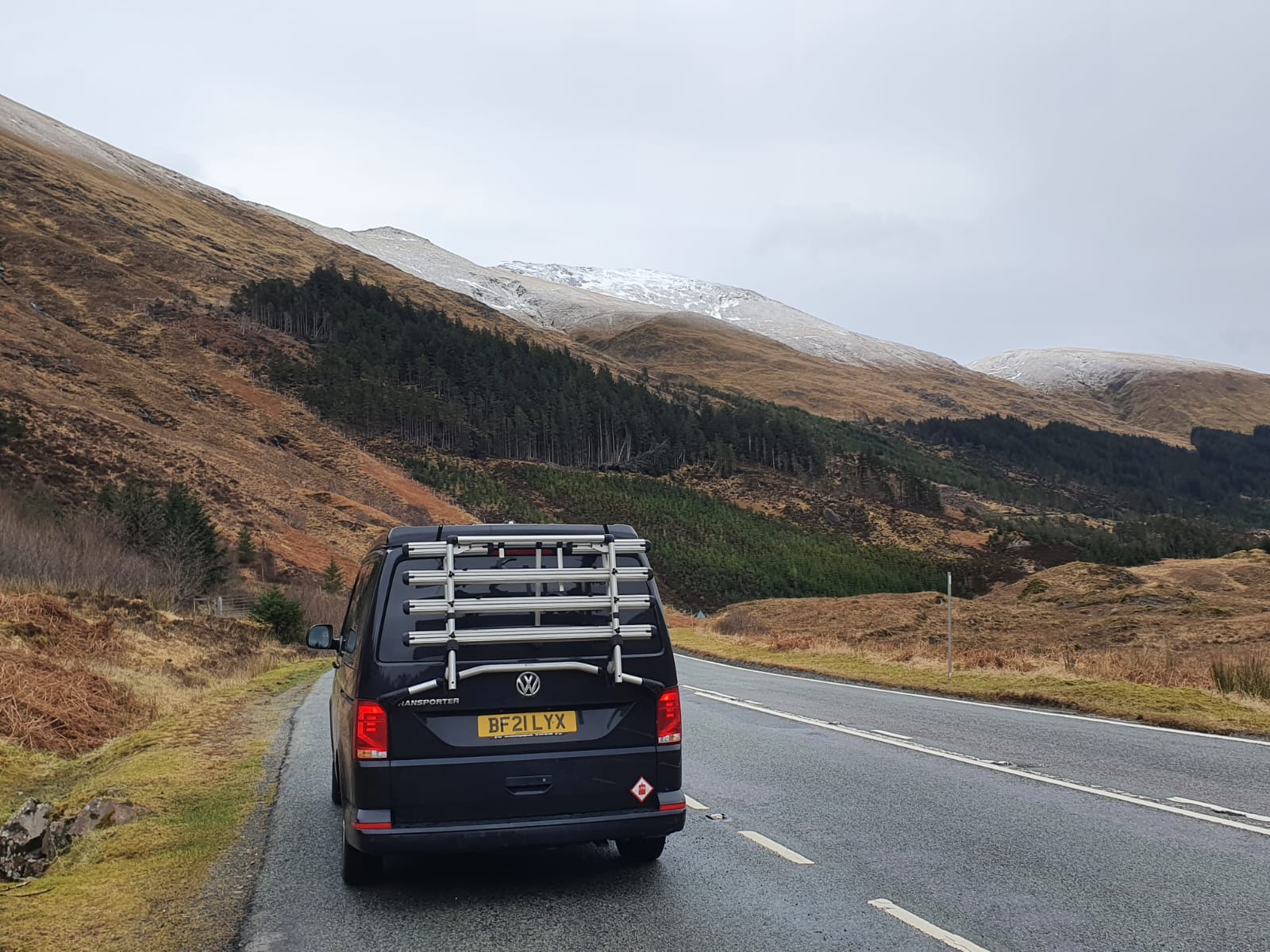 Why did you choose CamperKing?
"We chose CamperKing after many evenings Googling camper hire. The guys were great to deal with, and the how-to guides make life easier for campervan virgins."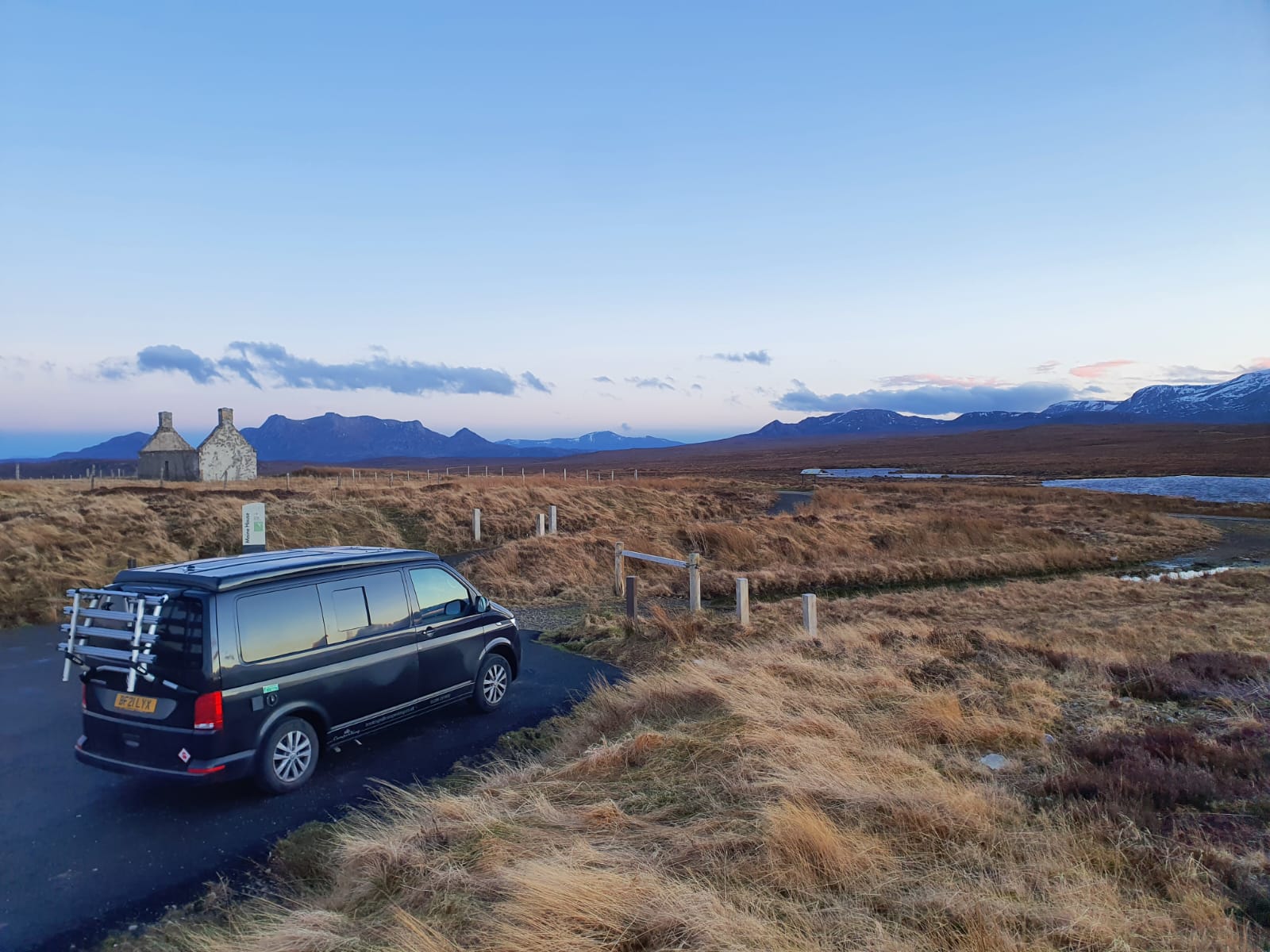 Where are going on your campervan journey?
"We've already started our adventure with a trip to Knaresborough, staying our first night in Robin Hood's Bay. We then moved on to Whitby, staying in Belford. We are now in Edinburgh, coming via Holy Island. Over the next week and a half, we are going around the NC500 ish route. We'll be staying at Stonefield Castle on Loch Fyne for Donna's birthday and spending only one night away from the van! To complete our journey, we will be taking a boat tour on Loch Ness, seeing Loch Lomond and many things in between."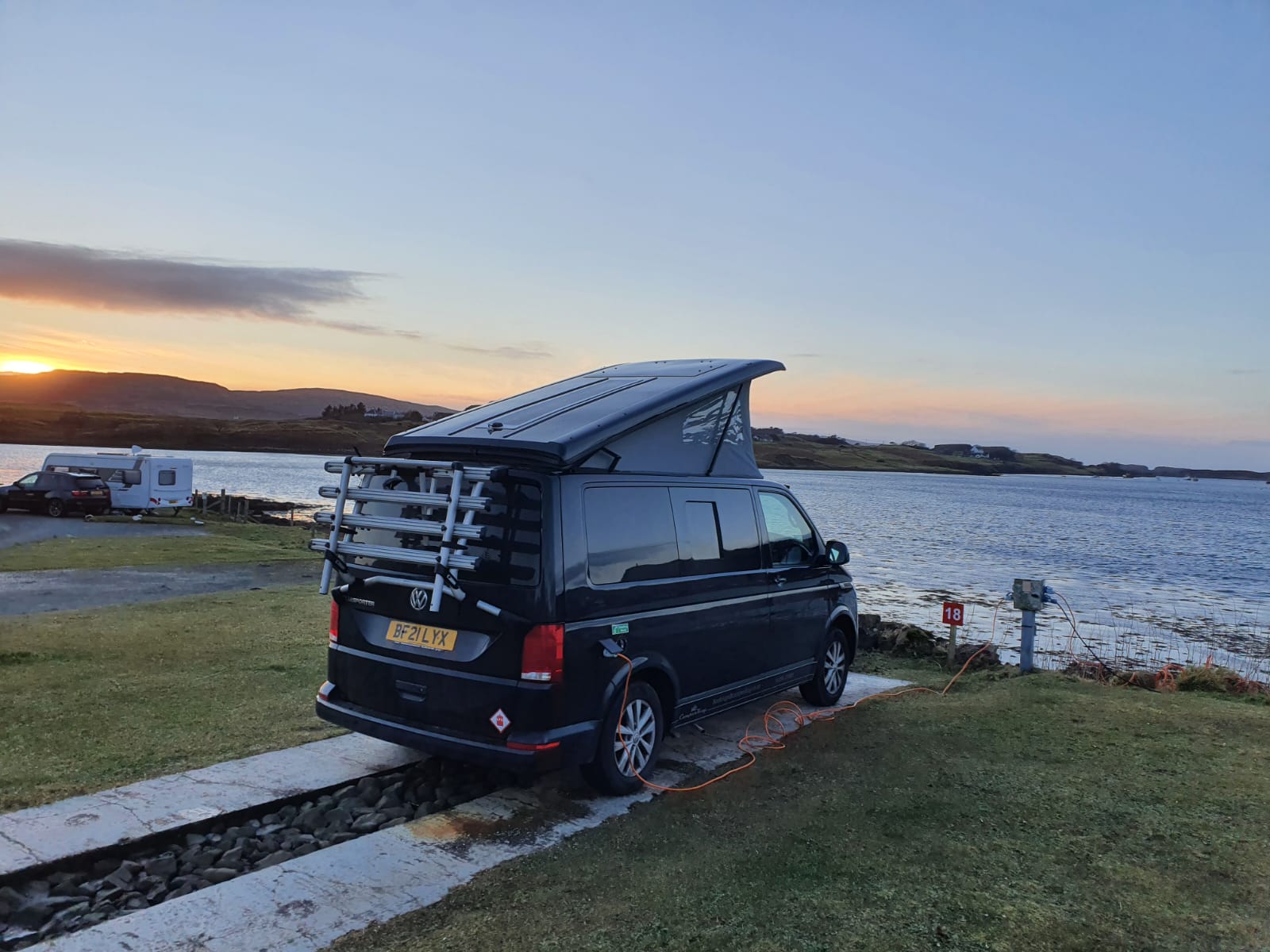 What's the key to a successful marriage?
"The key to a long, successful marriage is, according to Donna, communication, respect, boundaries, trust and support. I just agree with everything she says!"