COVID Update – reopening from Thursday December 3rd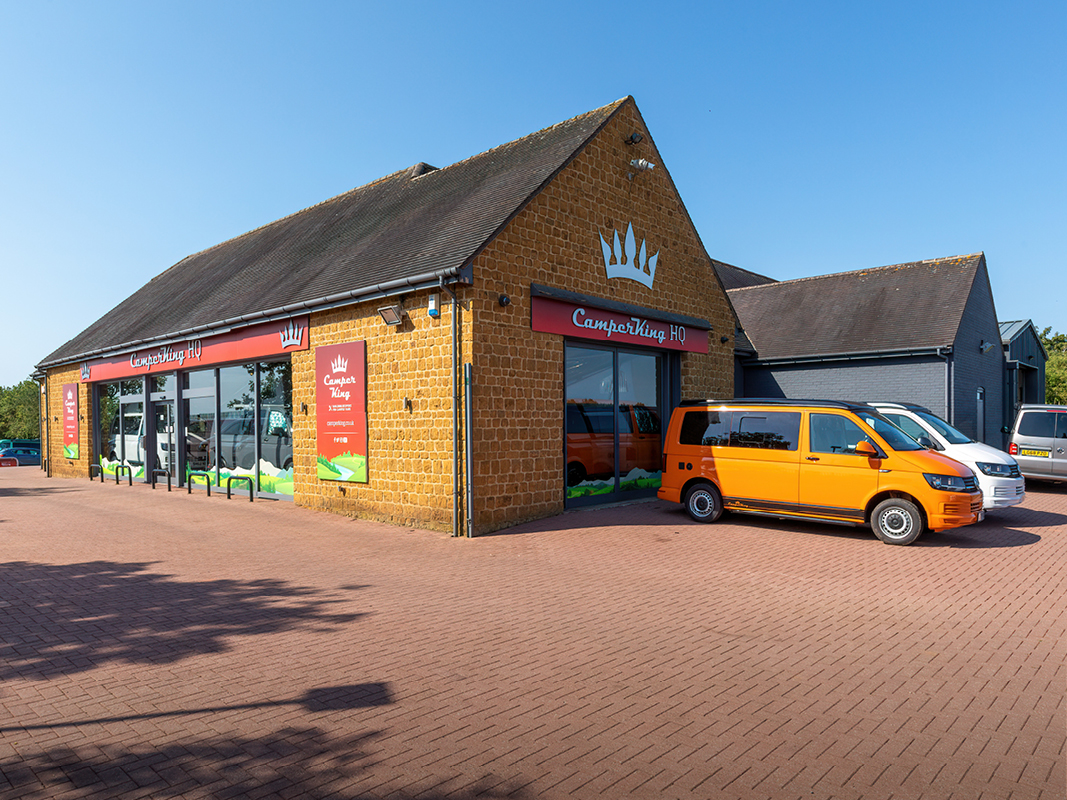 We are once again reopening on Thursday 3rd December at HQ. We will continue to operate 8am – 6pm Monday to Friday until we close for our Christmas Break on Friday 11th December.
All visits MUST be by pre-arranged appointment, please contact us on 01295 237920 before you travel or if you have any queries. We will ask you to observe Covid-19 guidelines on site and please do not visit if you are showing any symptoms of Covid-19.
The factory remains open and we have continued to build vans to schedule.
Our service department will be reopening at the same times, however, those who had cancelled appointments will be prioritised, followed by those who had already contacted service@camperking.co.uk for a provisional date. If you need to book in, please email service so they can work through enquiries and get everyone booked in.
We are still working with skeleton staff so there may be a delay in each department getting back to you but rest assured, they will respond as soon as possible.
The shop and online shop remain open so you can still purchase camping goodies and Christmas Gifts!