Great selection of VW Kombis available to buy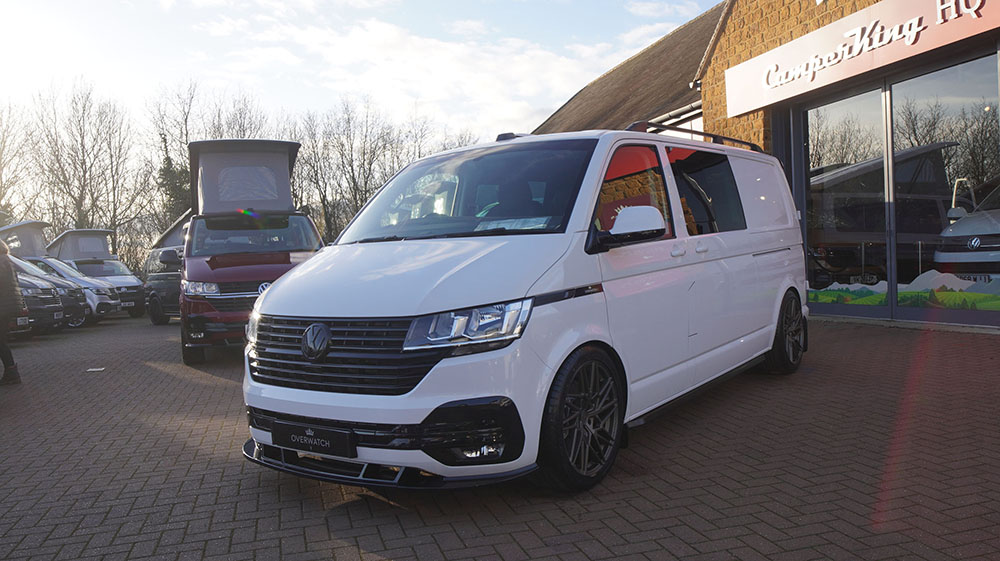 Our Overwatch sister brand is very nearly a year old and just lately we've had an influx of Kombi vans available to drive away, some with great additional features.
Check them all out below.
There's this T6 140PS short wheelbase, for example, at just £37,800 including the VAT.
It's a great example of a pre-loved vehicle with just under 44,000 miles on the clock.
Check it out now.

150 is the way to go
We have a handful of vehicles with the 150PS engine in stock. For example, you might like to take a look at this stunning Pure Grey T6.1 150PS auto, with 4,700 miles on the clock and bodystyling that includes a gloss black front splitter, 20" Velare alloys and gloss black badge and mirror cap flourishes. Roof bars complete the look. It's £56,400 including the VAT.
Check it out now.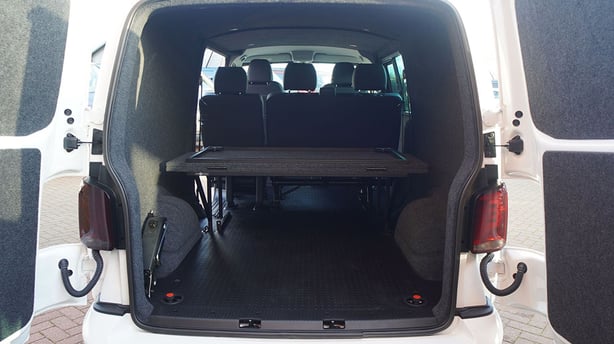 Another example of a 150PS T6.1 is this Kombi with mere delivery miles on it, and it's a long wheel-base too so it's a highly sought-after vehicle. We've added our latest fold-down bed system with mattress into the back, so simply add your bedding and you're all set for a weekend by the beach. Snap it up now for £57,600 including VAT.
Check it out now.
And the 150PS vehicles keep coming! This example with low mileage comes in Reflex Silver and has just 11,000 on the clock. Price is £51,000 including VAT.
Check it out now.

Party time with our ambient lighting pack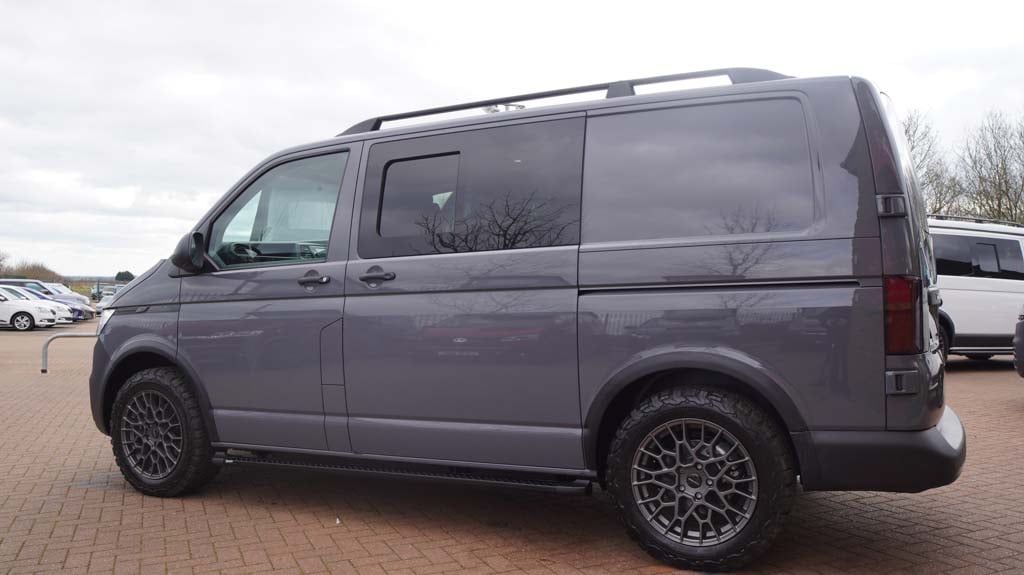 The penultimate van is a T6.1 4Motion SWB, again with just delivery miles on the clock.
It has our 18" Dakar wheels in Anthracite Grey and hardened grey flooring, plus the roof bars are a great added extra. The 4Motion 4WD base vehicle makes this one stand out from the crowd. As well as that it has an ambient lighting pack, the fold-down bed system and rear speaker upgrades. We're asking £70,000 including VAT.
Check it out now.
And last but not least is this Cherry Red, 150PS manual with 12,429 miles on the clock. It has front and rear parking sensors and has been lowered for that awesome sporty appeal. Black gloss accessories include the splitter, side bars and grill.
Check it out now.

Check them all out online, alongside all our other vehicles for sale, at camperking.co.uk or at overwatchvans.co.uk.