What's New at HQ – (January 2022)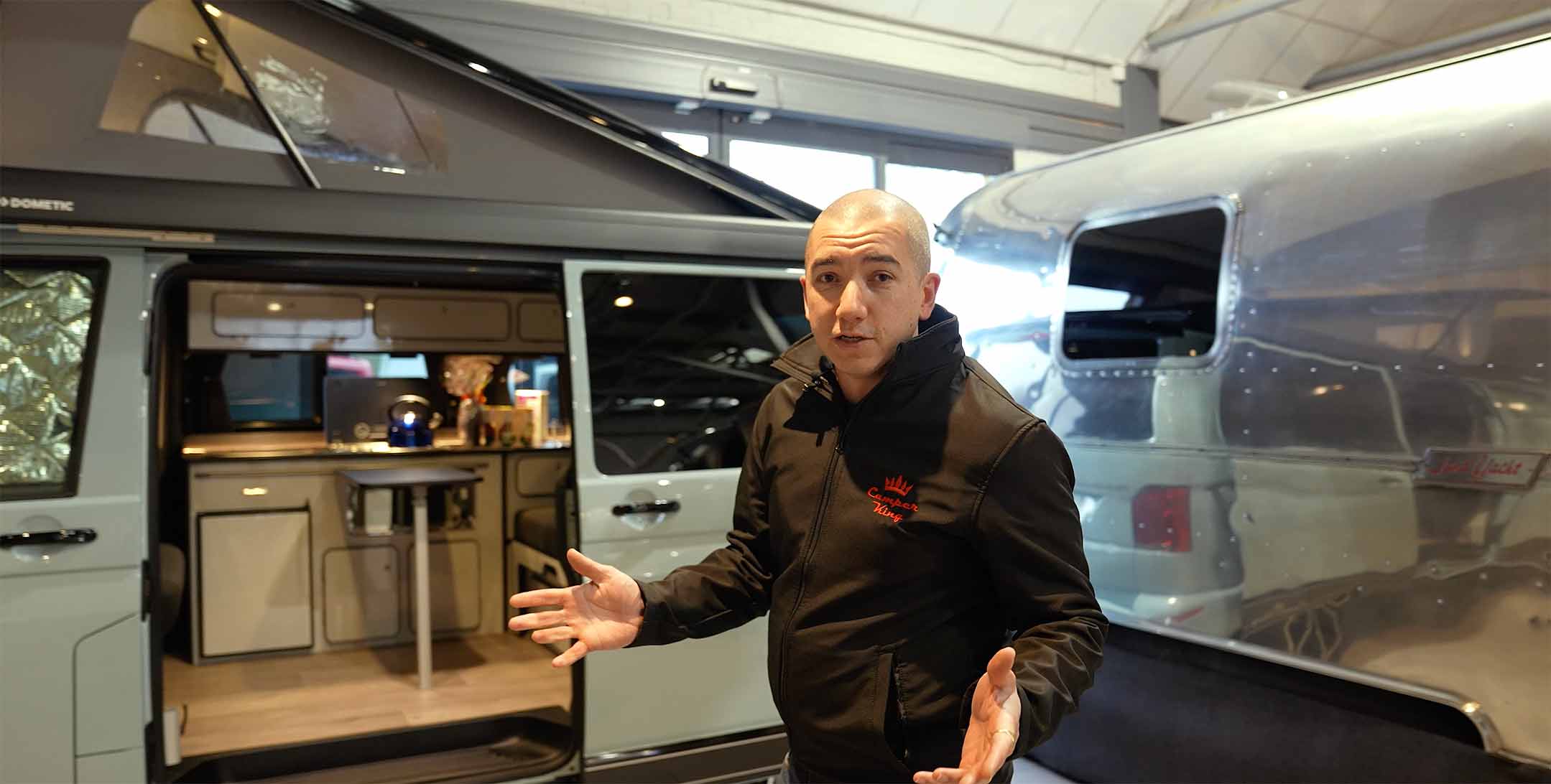 Well, hello there and welcome back to our blog. We're fresh from Christmas and the New Year, and what better way to head in to 2022, we thought, than to bring you up to speed with a new What's New at HQ video.
Stay tuned if you're a football fan as we have some exciting news to share. But for now let's talk about some of the latest updates to the CamperKing website.
For the first time, we're offering customers the ability to choose, book and pay for campervan hire entirely from the comfort of their own sofa. Just head online to our hire page, select the campervan you'd like to travel in, or start by choosing your travel dates, and you'll be able to follow a few simple steps to complete a booking and start the journey towards the freedom of camping and the open road. All you need to do is worry about collecting your van. Just don't forget to bring your bedding and your toothbrush!
In addition, we've now added an easy-to-use chat function to our website, meaning you can get answers to commonly asked questions in double-quick time, or reach out to our team who'll get back to your query as soon as they see it. Just click on the little speech/chat symbol in the bottom right of your screen to get started.
And if that wasn't enough, look our for more exciting developments online in the coming weeks. Firstly we'll be adding a finance calculator to our van listings, so you can check out the best deals available on the campervans we currently have available. Or if you've got your heart set on creating a campervan from the ground up, we'll soon be launching an online configuration tool that will let you visualise the interior of your dream campervan before it's even been built!
Another update is that Overwatch Vans, our custom van sister brand, is growing again in 2022, so for business owners, lifestyle users or just general VW van fans, there's sure to be something for you. Check out the Overwatch website for details.
Lastly, back to that exciting news we have for football fans. We've teamed up with Premier League goalkeeper and YouTube sensation Ben Foster, who vlogs and posts online as The Cycling GK. Ben will be using one of our vans over the coming months to visit football grounds around the country as he makes content for his channel, as well as giving him a base to get away from his hectic schedule for a day or two at a time. Stay tuned for more updates on this exciting link-up both on our website, and Ben's.
That's all for now, so thanks for reading and check out the full video round-up below.