Five campervans… and counting!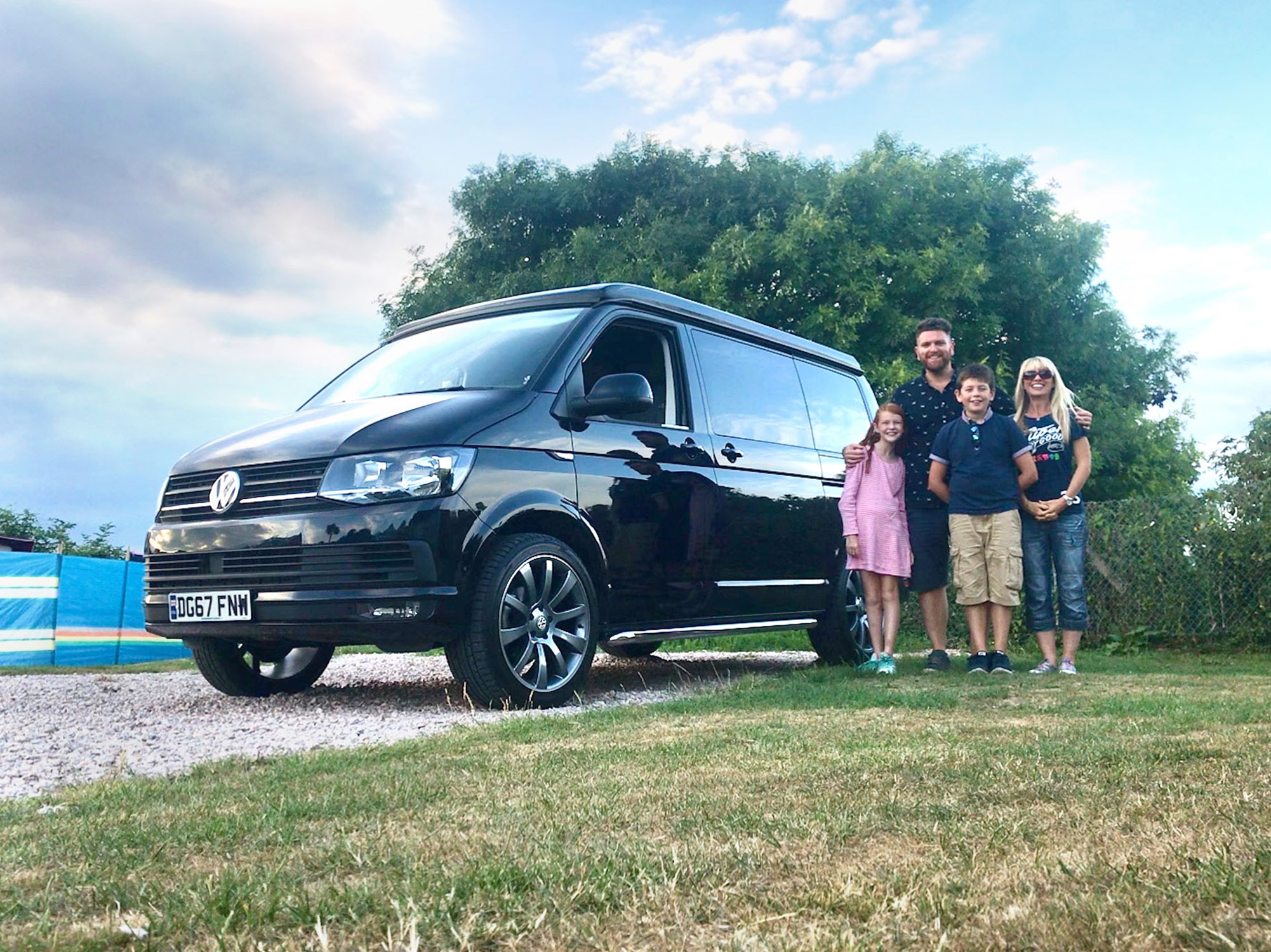 When one CamperKing campervan is not enough…

Barry Brown has owned CamperKing conversions since 2013, and loves the brand so much he's now on to his fifth!
 We caught up with him at HQ as he collected his new Overwatch Edition campervan to find out what keeps him coming back.
Tell us a bit about yourself Barry!
I'm 44 and have three kids, Ewan (15), Isla (13) and Macy (1) and my partner Michelle to enjoy the campervan with. I have my own branding and web design business Midas Creative. I'm from Central Scotland now living in Larbert near Falkirk and enjoy spending time with the family outdoors. Since our first CamperKing van we have travelled with it all around Scotland, we've been to the West Coast, Islay, Skye, Arran and the Outer Hebrides, Lewis and Harris. We also love going to St Andrews, Anstruther and the Trossachs. We all go to the music festival CarFest every year and usually tie that in with a week in Cornwall.
"It's really nice to have a relationship with so many of the team at CamperKing – I feel like they are as loyal to us as we are to them"
When did you buy your first CamperKing van and where? Tell us a bit about the story attached to it.
We bought our first CamperKing van at CarFest North in 2013. We had been there the year before and saw the auction and went with the intention of trying to get involved. It was such an exciting weekend and the kids will never forget when we won the auction and they got to climb into and all over the camper that they had watched being built all weekend. We called that campervan Pudsey. We were particularly pleased that such a large amount of money that we bid for the camper was going towards Children in Need. Our winning bid was just £101 above the next closest bidder. From that day on we were hooked on campervans and have been lucky to have just picked up our fifth campervan from CamperKing.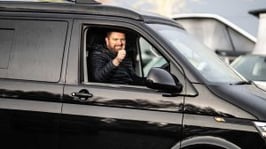 What is it that makes you keep coming back to CamperKing?
Spencer! He hassles me every couple of years or so to buy a new one… ?
We have seen other campervan conversions and some look fantastic, but the build quality of CamperKing is always that bit better. The experience of coming to HQ and seeing the likes of Spencer and Craig who were there at the start of our adventure and whom we see at CarFest every year is a big part of it too. Aftersales is another reason. Even though we are 350 miles away, any issue is always dealt with and we have complete confidence in the team that they will help us if need be. It's really nice to have a relationship with so many of the team at CamperKing – I feel like they are as loyal to us as we are to them.
What do you enjoy most about camping?
I love when we have set up camp together, especially when we are at a festival or have a few days to settle into our surroundings. We always have our fire pit with us and sitting around the fire with marshmallows and a couple of gins, watching the sunset is just heaven.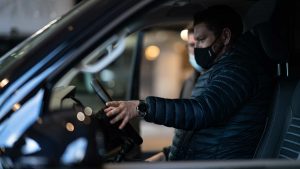 Can you tell us a bit more about each van you've owned?
We have had:
Pudsey – A white T5 with a blue Union Jack design on the roof, retro looking white and blue kitchen and upholstery with CarFest 2013 and the Pudsey Bear logo stitched on to the headrests. Our first van and there wasn't a dry eye in the house when I sold Pudsey, even though we had another on order. It was a special van.
Big Red – A red LWB T5.1, which was our first custom built van with six seats. It had an alternate name, Blush, which Isla preferred. That one took us to the Isle of Harris and we camped on top of a hill that looked over the sea to mainland Scotland – the sunset must have lit up the sky for almost three hours.
BatVan – A Black T6 with solar panel and heater. We had an amazing adventure all the way down to Land's End in that one. Ewan and I also took it to SantaPod Raceway and Silverstone for the British MotoGP Grand Prix.
Talulah – An Indium Grey LWB T6 with a blue accent strip on the front Sportline bumper. We picked this up at the start of the first lockdown and it gave us our summer holidays for the last two summers. It's also the camper that we brought home baby Macy in.
BatVan Returns – Picked up on 1st December a black T6.1 Overwatch with off-road pack. I saw this on CamperKing's social media promoting the new Overwatch Edition. Next thing I knew I was on the phone to Spencer again! The T6.1 is a massive upgrade. I love the CarPlay system and even the little things like the sliding door is smoother. And it has heated seats!
What is your most memorable moment from owning a campervan?
There are almost too many to choose from, but I would have to say it would be last year. We brought our baby girl Macy home in the campervan just after she was born. We picked up Ewan and Isla from school on the way back and that was when they first met their new little sister – in the campervan!