October Special Offer – £300 off Dakar wheels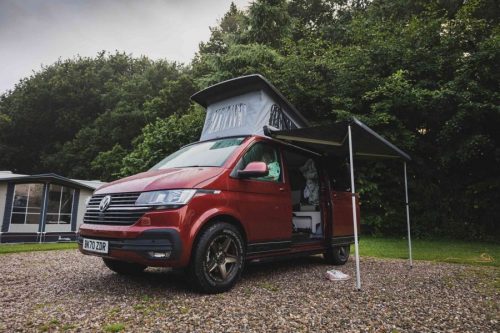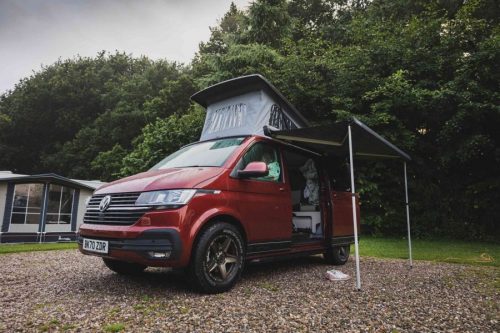 October's the time of year when you might start thinking about putting your campervan into hibernation for the off-season.
It's also a great time to be thinking about accessorising your van with upgrades that are going to make it better and more practical for camping, and give it a look and feel that'll make your campsite neighbours sit up and take note.
At CamperKing, throughout October, we're pleased to be able to offer a mighty fine wheel upgrade – get £300 off when you have one of our Dakar alloy wheel packs fitted to your van.
Our Dakar pack alloys look great on every campervan. They add a rugged, gnarly appearance and the BF Goodrich tyres included are the perfect complement to the rims. This offer applies to the bronze (as shown in the photo) and silver alloys. They're usually £1,295 + VAT, but we can now offer them at £995 + VAT. Of course this is a limited time offer so you'll need to be quick to book in.
Please note, you'll need to be booked in for a service or habitation check to take advantage of the offer. Give us a call on 01295 237920 or email service@camperking.co.uk if you're ready to give your van an autumn makeover.