Rugby legend Jason Robinson OBE becomes latest CamperKing ambassador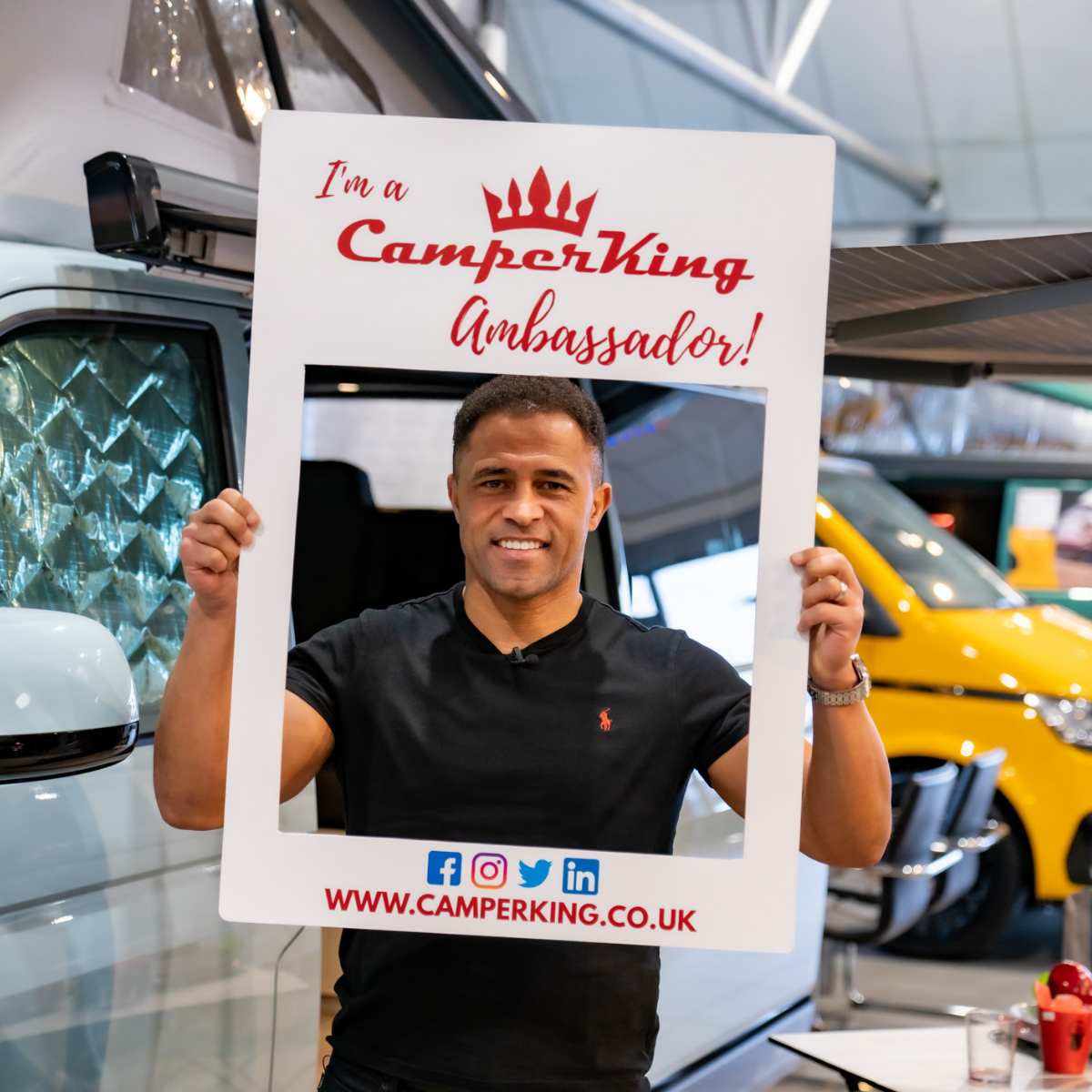 England Rugby World Cup winner, Jason Robinson OBE, is the latest high-profile name to sign up to become a CamperKing ambassador.

The former rugby international-turned-coach picked up the keys to a CamperKing Monte Carlo Overwatch Edition this week. Jason will be using the van for both work and leisure purposes, whether it's transporting his children to various training sessions for their own sports teams, travelling to rugby matches himself, or camping out in it to grab some quality free time with his family.
Jason, 47, and a father of seven, heard about CamperKing after attending a Wasps rugby union match and meeting CK owner Spencer Grey. He very quickly concluded he'd love to become a CamperKing ambassador.
Jason has done plenty of camping before, from a young age, and in more recent years he's used caravans and motorhomes for leisure.

But the sight of a CamperKing campervan clearly proved irresistible for Jason.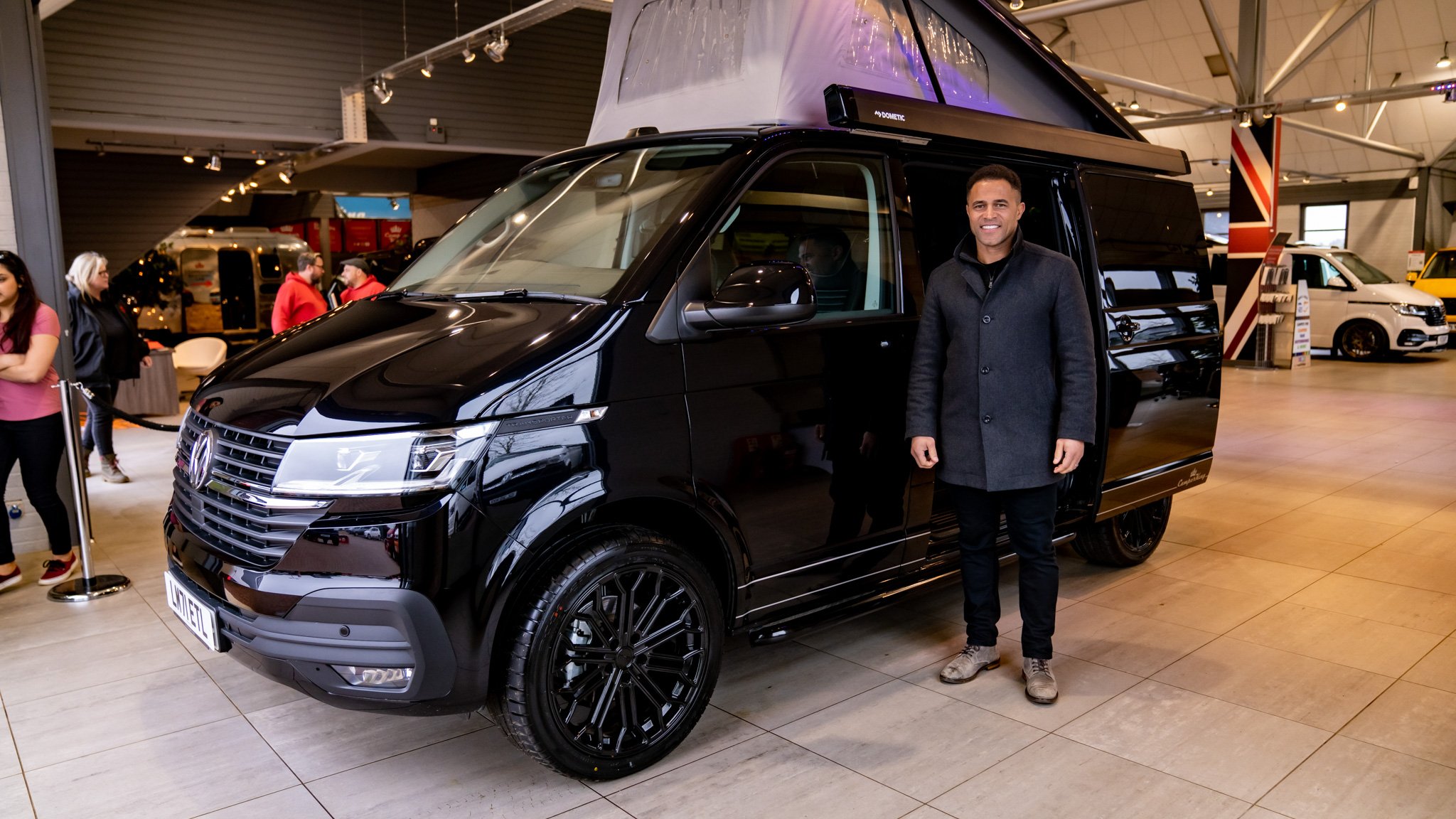 "I've grown up with motorhomes and caravans," he said as he collected his vehicle. "We used to have an old Volkswagen campervan with a concertina roof, and I just remember as a child knowing we were going on holiday and being really excited. We wouldn't go far, to the east coast, Scarborough, and just pull up anywhere - sometimes just camping on train station car parks, but as a child it was just so much fun. We wouldn't go too far, but it used to be really good family time.

"That's what's great about having this one now, and seeing the differences between it and what we had back in the day. With all the mod cons, it's seems so easy to use, really flexible, and the kids are going to love the pop-top. It's going to really add to family life, which now is key."

He added: "I'm an ex-professional sportsman and used to flying here, there and doing all sorts of things, but one of the things I really value is that quality family time."
After taking a look around our Warmington showroom, Jason signed some memorabilia, including two England rugby shirts, before driving out of the showroom with a huge grin on his face!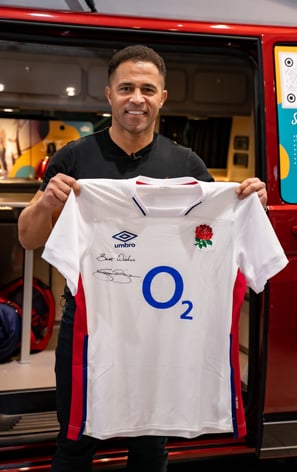 One of the shirts Jason signed is being auctioned on eBay to raise money for OSCAR's, a paediatric brain tumour charity close to our hearts.

To keep up with Jason's travels in his campervan, follow him on Instagram, or keep an eye on his ambassador profile here and our CamperKing social media channels.