CamperKing campervan chosen as the official vehicle for Rate My Takeway (WATCH)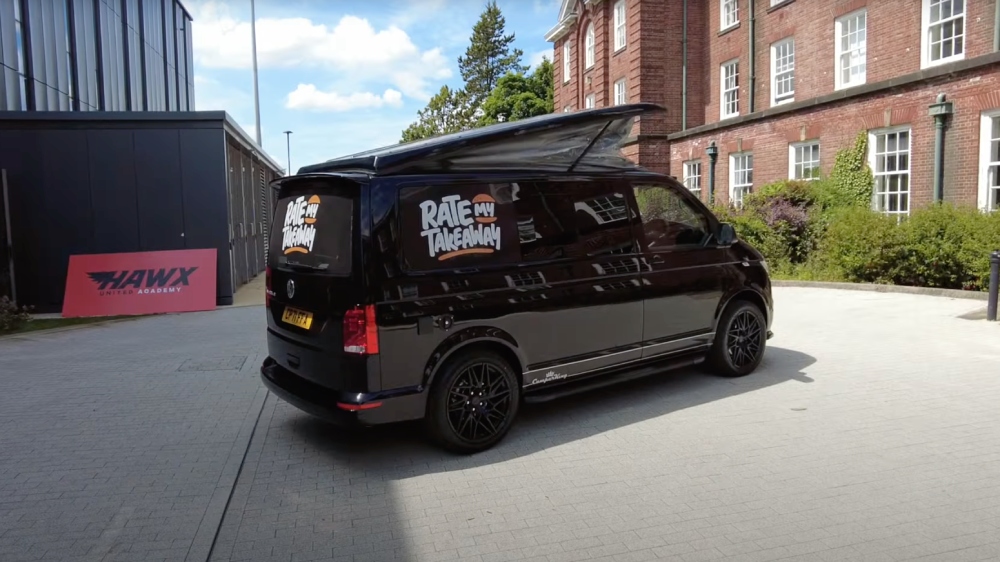 We are very happy to report that one of our CamperKing Monte Carlo campervans has now become the official vehicle for the renowned takeaway review platform, Rate My Takeaway!
With over 544k subscribers on YouTube, over 311k page likes on Facebook, over 71.1k followers on Twitter, and 10.7k followers on Instagram, Rate My Takeaway is fronted by the charismatic and honest reviewer, Danny Malin, who has become a viral sensation since starting his YouTube Channel in June 2020.
A man of fine taste, we are delighted that Danny's taste extends to campervans, and that he has chosen a customised CamperKing Monte Carlo complete with Rate My Takeaway branding, to use to seek out the best eateries that the UK has to offer.
Watch Danny collect his CamperKing Monte Carlo campervan from CamperKing Wales in Abergavenny and see him drive across the border to Hereford in the campervan to sample burgers, wings, and chips from the award-winning restaurant, The Beefy Boys.
Would you like to find out more?