What's New at HQ – The November/December edition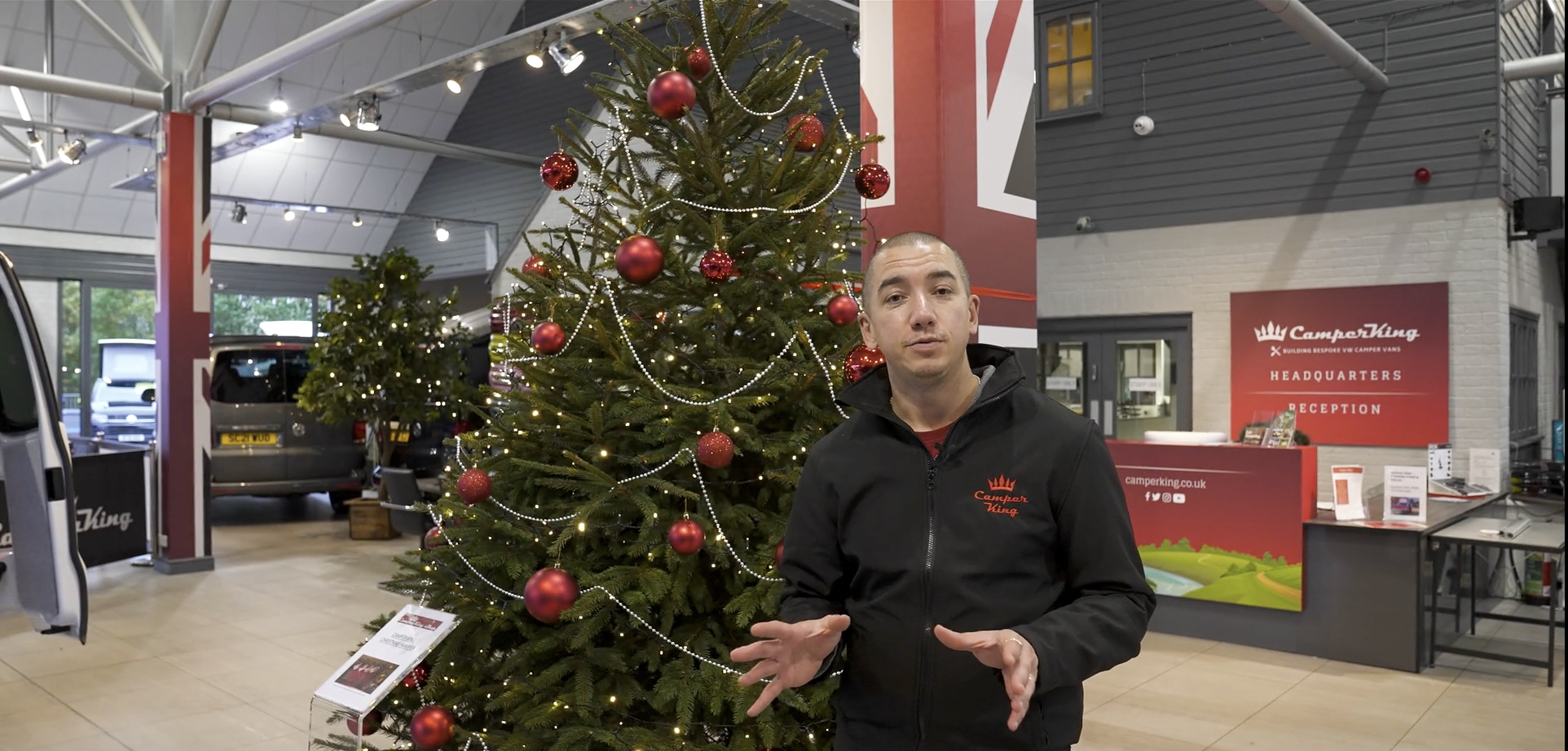 Who'd have thought that 2021 would vanish so quickly? It's been a heck of a year, and first off we want to start with a big thank you to everyone who's been to see us this year, through the challenges we've all faced – we truly value your support.
With Christmas now approaching, it's time for our latest news and a look ahead to 2022. Here's our November/December update – What's New at HQ.
First up, don't forget we have more campervans than ever before. We've been beavering away getting hold of every van possible so that you have way more choice if you're on the lookout for a campervan over the next few months. Come and check out the line-up at HQ now or see our VW campervans for sale page to view them all.
For now, though, we are heading for the shopping event that is Black Friday, on November 26.
We've got some excellent offers on ex-rental campervans which have as much as £5k off their typical asking price at the moment. These will be added to our website as they become available.
As well as that, there are savings available in our camping shop. For example we've got £45 off the Cadac E BRAAI electric barbecue, £40 off our CamperKing branded Bundle Beds – lovely and warm they are too – and £20 off these portable Robens Firebee stoves, now down to £40. Our Easy Camp Cosmos sleeping bags are very nearly half price too.
Film night anyone? We've just started offering cinema-style projector and screen kits for the campervans, so if you're a movie buff, you can now enjoy great entertainment on the move with our fully-fitted solution. The kit consists of a projector fitted to the underside of your roof-bed base. We'll tidy up and hide the cabling for you, so all you need is to set up the screen and grab your Android or Apple device to start streaming. Oh and don't forget the popcorn.
Talk to our sales or service teams if you're interested in having this added to your campervan.
If you're a Club CamperKing member – our owners group for everyone with one of our conversions – you may have spotted that we're having a get-together.
We're heading across the Channel next year to France, for a Club CamperKing mini-break from 2-6 June and all members are welcome to attend. It's being held at L'Orangerie de Beauregard near Villedomer so it's a great opportunity to meet like-minded CamperKing owners and we'll have plenty going on to keep the whole family entertained.
Details will be sent via email, but you can register your interest now by emailing us at communications@camperking.co.uk or by keeping an eye out for our updates on Facebook.
Finally, we need to remind all our customers that we're not around during the Christmas period, so from when we close on Friday 17 December until we reopen on Monday 3 January we won't be able to respond to your calls or emails. We'll deal with all these when we return.
We hope everyone has a wonderful Christmas, and we're very much looking forward to our adventures with you in 2022.