Ben Foster (The Cycling GK) gets his gloves on a CamperKing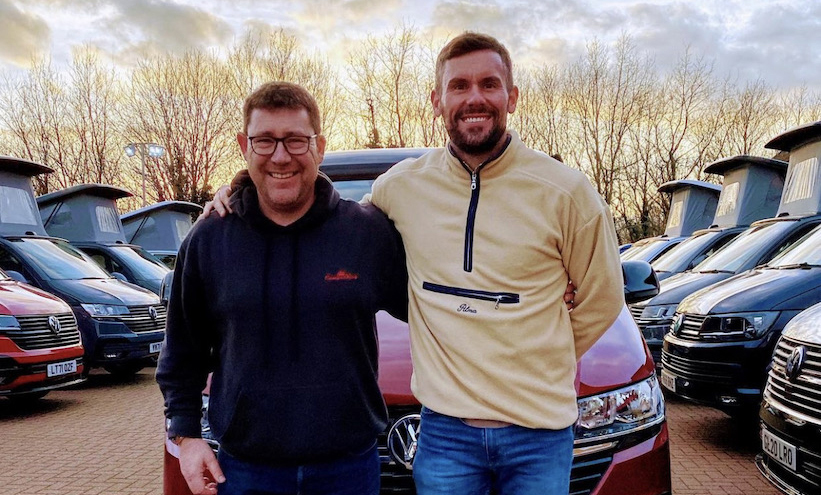 Premier League goalkeeper Ben Foster, who plays between the sticks for Watford FC, has a smile as wide as his goalmouth today having collected a CamperKing campervan from our Warmington, Oxfordshire HQ.
Ben, who over the past 18 months has become known for his vlogs and podcasts on YouTube as The Cycling GK, has a huge online following of football and cycling fans and will now be our first brand ambassador, showing off how a campervan can put you in the heart of the action, whether you're following your favourite sports team or setting out to explore on two wheels once you've hit the campsite.
Ben collected the van this week, and toured our showroom as he filmed content for a forthcoming vlog. He's pictured collecting the van from our owner Spencer Grey.
The van will feature on Ben's social media channels, and on YouTube, as he uses it to attend matchdays, enjoy cycling trips with his crew and interview fellow footballers.
At a later date, Ben will be back at CamperKing to spec and create his very own vehicle, which he'll then use as a more permanent set of wheels from which to create his content.

In the meantime, check out his adventures in this Portofino model, with our latest Houndstooth upholstery option and full gas oven, by following CamperKing's social media channels or Ben's.