CamperKing ambassador Ben Foster nets Cristiano Ronaldo's No 7 shirt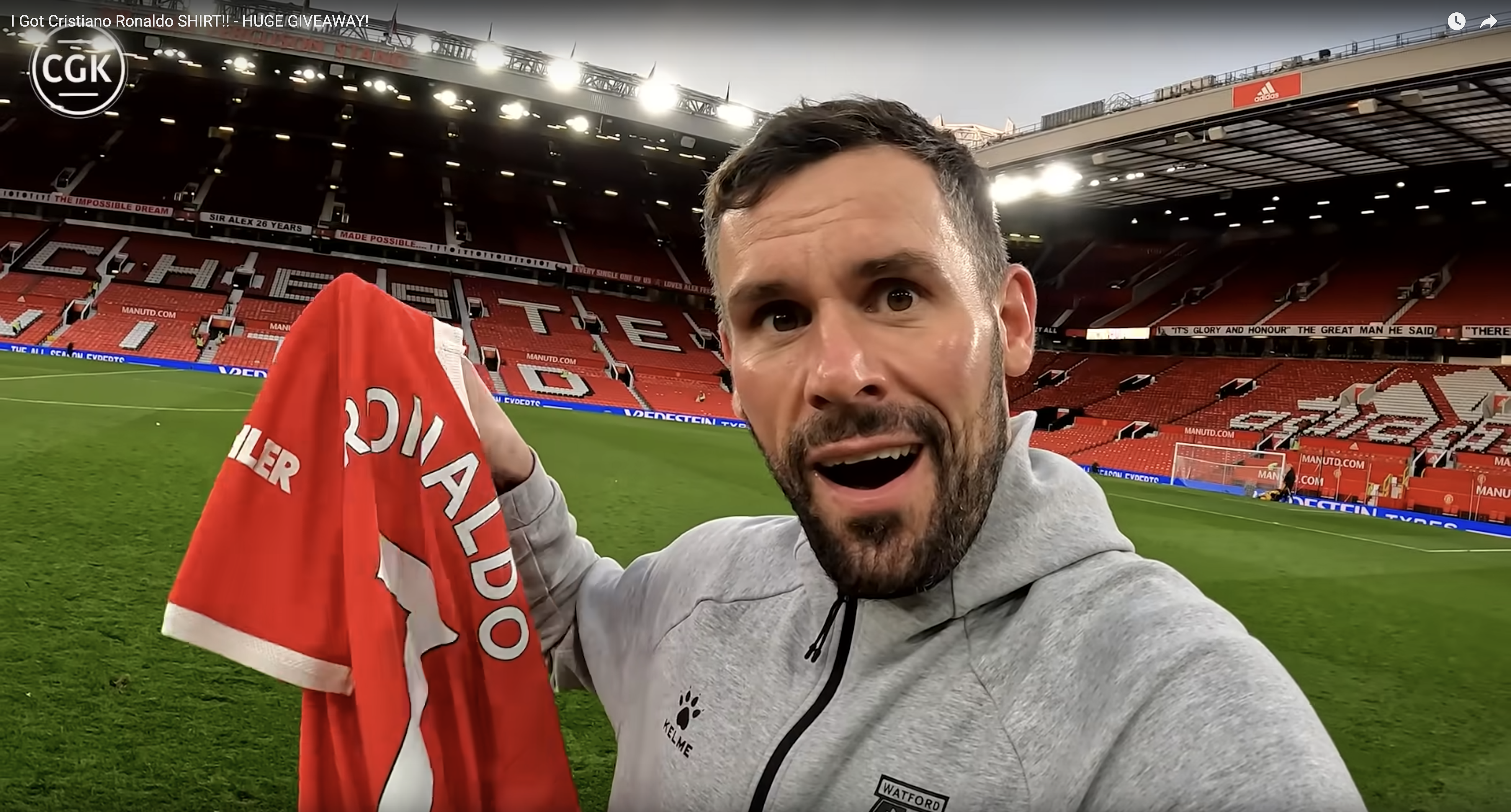 CamperKing ambassador Ben Foster has been celebrating after literally taking the shirt off Cristiano Ronaldo's back!

The Watford FC goalkeeper, now a much-followed creator on YouTube under his alias The Cycling GK, recently swapped shirts with the Portuguese star following his team's match with Manchester United at the weekend.

The match ended goalless, but CamperKing ambassador Ben managed to score the classic CR7 shirt at the end of the game.

"I need it on my wall," he told his YouTube followers, in a video which has already been watched 220,000 times.
"I'm 38 now, so I don't know how many more times I'm going to get to play at Old Trafford, You just never know."

In the matchday video, Ben is seen cycling near his Warwickshire home, then nips off to training in his CamperKing Portofino (see 2:11). He shares a few laughs and jokes with his team-mates before we see him take to the Old Trafford pitch. He emerges with Cristiano Ronaldo's match-worn shirt, as well as that of England star Jadon Sancho's, which he plans to give away via his channel.

"I've got to keep Ronaldo's for myself," he said. "It's something I'll tell my kids about for years to come!"

Ben became a CamperKing ambassador in January when he collected a Portofino model from our Warmington HQ, which so far he has been using for family days out and as transport to training.

Watch the video below and be sure to keep an eye on our blog for updates about Ben's activity.